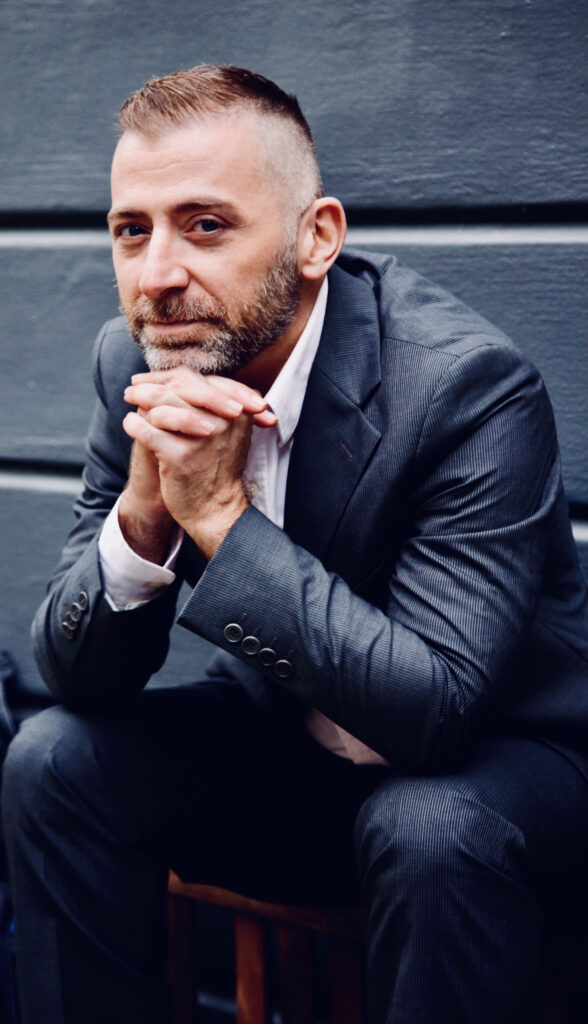 Fluent in Italian, English and German, Sandro Di Lucia is a singer, actor and singing teacher as well as a fully qualified Estill Master Trainer. His vocal style and technique range from pop, musical,theatre through to classical.
Sandro's stage credits range from musicals, production shows, concerts, cruise ships and television advertisements, having worked extensively in Italy, England, France, Cyprus and Germany. Initially training at the Bernstein School of Musical Theatre in Bologna where he earned his first professional Diploma in Musical Theatre, he later studied the  bel canto technique under various opera singers in Italy. After this Sandro move to London where he studied at the Mountview School of Performing Arts moving to do his Masters in Musical Theatre at the Royal Academy of Music under the guidance of Mary Hammond.
Since training, Sandro has successfully worked for more than two decades on stage, working in musicals such as They shoot horses, don't they? (London), The Count of Montecristo (Rome), Sister Act-Stage Entertainment (Hamburg), Titanic– (OperaHause Bologna). Other work found him playing for Disneyland Paris (Mickey´s Show time and several Musical Galas) and Gardaland (Italy). Lead singer in several musical productions on board the Msc Orchestra and AIDA Cruiships, Sandro also performed La clemenza di Tito (Royal Opera House Londo) and La Passion (Staatsopera Hamburg. He also worked as assistant director in many different schools' projects.
Initially studying the Estill Voice Model at the Royal Academy of Music in 1999, Sandro studied for another 4 years to become an Estill Master Trainer completing his course in 2019 having worked with the likes of Ann- Marie Speed, Paul Farrington, Helga Westmark, Dorte Hyldstrup. His commitment to his vocal skills and the Estill Voice Model, has allowed Sandro to teach successfully for the last decade in Hamburg at a variety of different musical schools as well as in his own private studio.
In 2018 Sandro was selected to be a member of the jury for the national singing contest- Landesausschuss Jugend musiziert, for Pop Music.
Sandro is now currently working as singing teacher for the Norddeutsche-Musical-Akademie in Hamburg and gives regular workshops to the chamber choir of the University of Lüneburg Leuphania under the direction of Rebecca Lang.